This post brought to you by PERK. All opinions are 100% mine.
.
I spend a lot of time in my car. Whether it's sitting in 4 different carpool lines each day or running errands with my toddler son, it's not unusual for me to be in my car for several hours every day.
So I want my car to be as comfortable and pleasant as possible.
But with three kids, it always seems like there's something lurking that I'm not aware of. An old snack package or a milk container from school lunches. We try to keep the car cleaned out, but from time to time something gets under a seat and starts to fester.
When my car is smelling less than fresh, I want a product that can help, but don't like the obvious car scent products. So when I learned about Vent Wrap, I thought it sounded perfect. It's a vent air freshener that stays hidden in the vent, adding a fresh scent to the car without being noticed.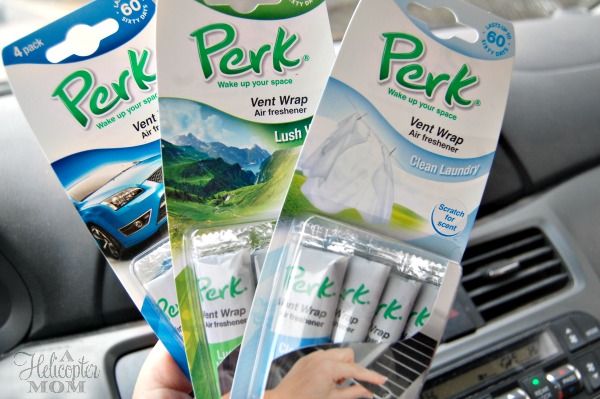 Vent Wrap comes in lots of great frangrances so it's easy to find the perfect scent for every taste. Each Vent Wrap is sealed individually, so you can use one at a time. Just place one in the vent and store the rest until you need them. After about 2 weeks, replace the Vent Wrap with a new one.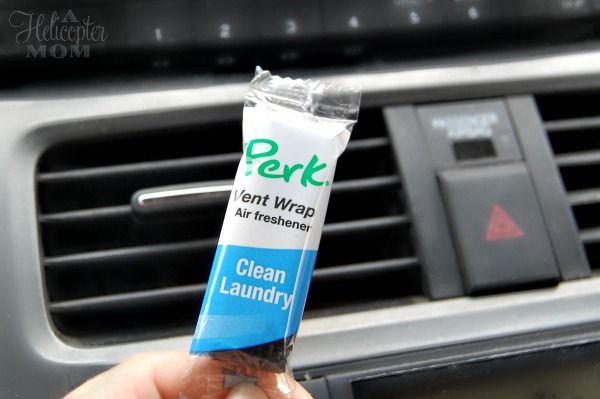 The patent-pending design is a revolutionary technology that allows the layered StediScent® to continually release scents into the car. There's no need to make adjustments or deal with overly powerful scents that then fade too quickly with StediScent®. And since Vent Wrap is hidden under a soft black protective cover, it's virtually invisible to the car occupants.
It's so easy and each 4 pack lasts for 60 days. Vent Wrap is easy to use and won't block or interfere with air flow into your car. You can even adjust your vents like normal without any problem.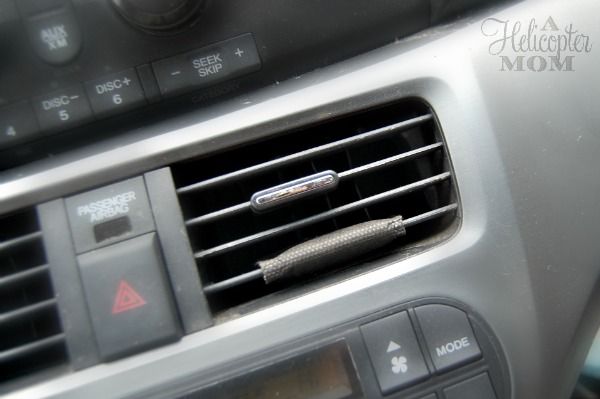 Find your favorite Vent Wrap scents, including revitalizing Lush Valley, cool Absolute Zero, delicious Golden Vanilla, fresh Clean Laundry, and smooth New Car at your local Advance Auto Parts, Walmart, Target, and other retailers that sell automotive air fresheners.
Be sure to try PERK Vent Wrap in your car!
Like PERK on Facebook for the latest updates and news.
GIVEAWAY
One lucky reader will win 6 months of free PERK Vent Wraps!
Giveaway open to residents of the US, 18 years of age and older. Use the Rafflecopter Form below to enter the giveaway. Good Luck!