This post brought to you by Pei Wei Asian Diner. All opinions are 100% mine.
.
.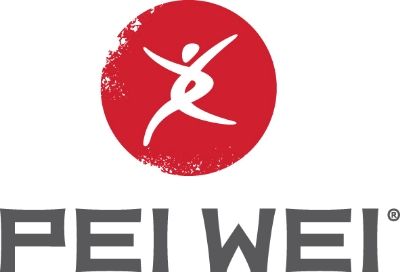 If you're looking for a more flavorful, fresh experience in dining, head to Pei Wei. With a full menu of high-quality Asian cuisine, Pei Wei has something everyone will enjoy, including popular meat, gluten-free and vegetarian options.
The menu items are all made-to-order at Pei Wei, so you can customize your dish exactly how you want it! Everything is freshly prepared with 35 high-quality hand-cut ingredients and then wok'd to order.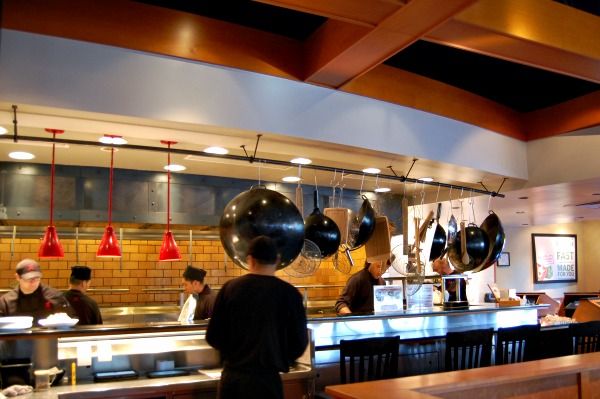 I recently had the opportunity to try some of Pei Wei's reFRESH menu options and was very impressed.
The Thai Lime & Chile was absolutely amazing! Lots of wonderful ingredients like red onion, snap peas, Fresno chile peppers, bean sprouts, carrots, cucumbers, garlic, cilantro and cashews all wok-tossed in a Thai lime pineapple chile sauce, and then served over white or brown rice.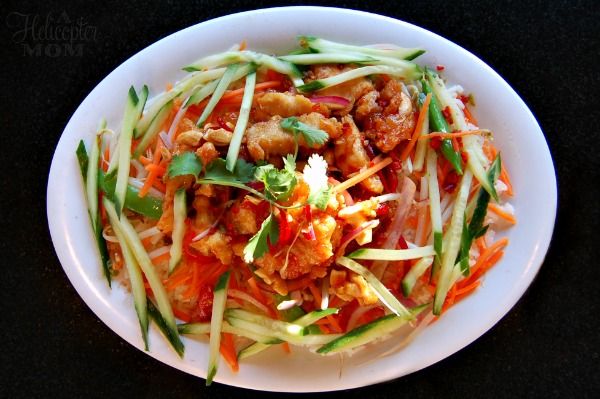 It was sooo good. The citrus flavors mixed with the spicy chilies were really unique and I really liked it. I shared the Thai Lime & Chile with my husband, but will want my own next time.
I also tried Pei Wei's Asian Chopped Chicken Salad. It was full of juicy chicken, lettuce, Napa cabbage, carrots, cucumbers, snap peas, tomatoes, scallions, cilantro, rice sticks and lime vinaigrette.
The Asian Chopped Chicken salad was delicious. The vinaigrette was amazing and really brought out all of the different flavors in the salad. My husband and I really liked it.
Be sure to check out all of the great new entrée options at your local Pei Wei. In addition to the new Wok Roasted Vegetable Salad, there are two new Perfect Additions: Ginger Orange Edamame and Szechuan Green Beans. You can also choose from wok'd entrée sizes now, original and small, with dishes starting at just $6.39
Pei Wei offers a lively, casual dine-in experience in addition to the convenience and flexibility of take-away service. Be sure to try your local Pei Wei for a quick, light lunch or a delicious, relaxing dinner.
Find Pei Wei updates and information online:
Explore the Pei Wei Asian Diner menu 
GIVEAWAY
Hey Guys! Want to try the new Pei Wei Thai Lime & Chile items for yourself?! I have a $25 Pei Wei gift card to give away! Just leave a comment on this blog post stating why you love Pei Wei!