This post brought to you by Atlantic Luggage. All opinions are 100% mine.
.
When my husband and I got married, one of our friends gave us a nice set of luggage for a wedding gift. We used that set for years, on our trips for two and later, on trips for the whole family. But the zippers eventually stuck and broke, the wheels stopped rolling, and we no longer had a nice set of luggage.
I've been meaning to buy another luggage set for over a year, but couldn't stomach paying the money for the sets I saw.
So, for far too long, our family has been traveling with lots of random bags. The kids all used backpacks for their clothes, I used a cute overnight bag and my husband used a duffel bag.
As it turns out, I didn't need to buy an entire set of luggage after all. 
I took the "Family Packing Challenge" with a new piece from Atlantic Luggage and was amazed by the results.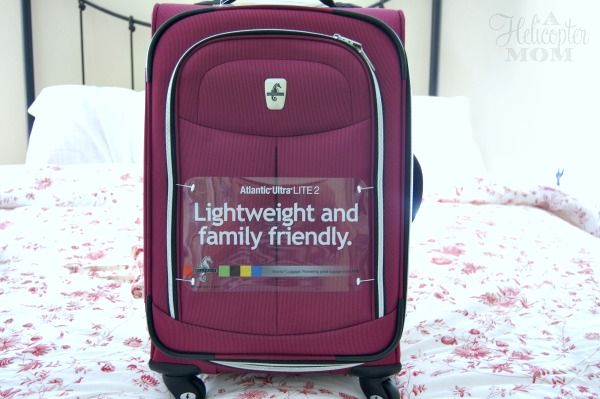 The challenge was to see how much clothing we could fit into the small, lightweight suitcase.
Since we were already planning a trip for the entire family for Memorial Day weekend, it was the perfect time to take the challenge. I gathered all of the clothes we would all need for our 4 day trip and began packing.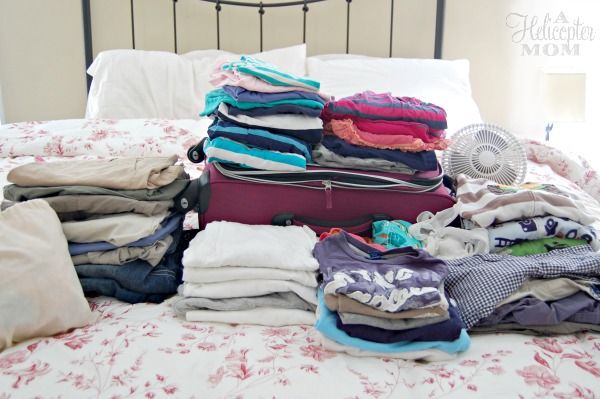 That ended up being:
2 pairs of adult jeans, 4 pairs of adult pants, 4 pairs of adult shorts, 9 adult tops, 5 boy shirts, 5 boy shorts, 8 pairs of pajamas, 4 skirts, 4 dresses, 4 girl shirts, underwear, socks, hair accessories. A toiletries and jewelry bag. And a fan.
I packed it all in, but didn't think I'd be able to zip it closed.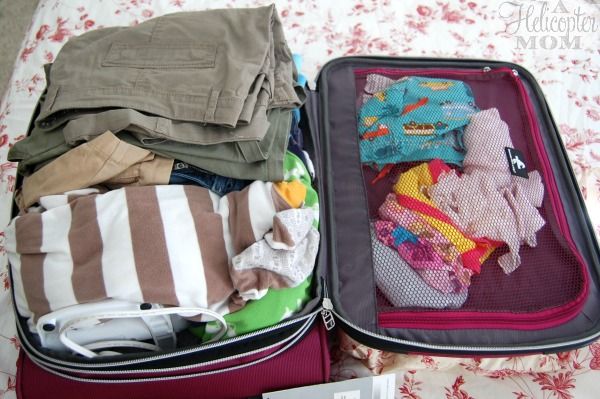 I definitely didn't think it would fit. 
I'd rushed a little in the packing, so I didn't roll and fold the clothes as tightly as I normally would have. I wondered if I'd have to start all over again, but opened the excess zippered area and closed the suitcase to see what happened.
And it closed!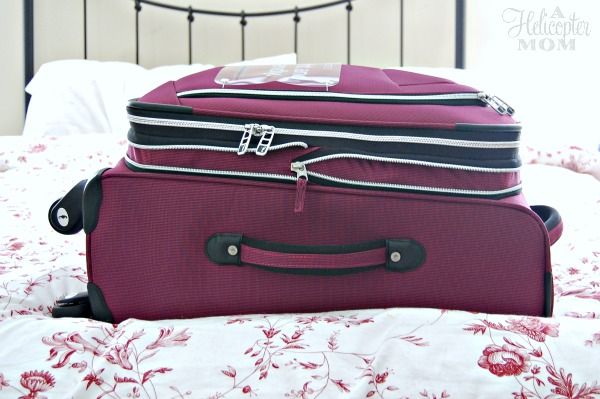 Every bit of it fit inside!
For a family of 5. For a 4-day trip. And since I'm a ridiculous overpacker, another family would definitely be able to go for a longer trip with the same luggage. I'm even thinking that if I pack everything more carefully and roll the clothes tightly next time, we could possibly even get a week's worth of clothes for the whole family in. That's a LOT of clothes!
That's one piece of Atlantic Luggage for the entire family. I love it!
If you've some family trips planned this summer, Atlantic Luggage is perfect for you. It's lightweight, versatile and affordable, while still being stylish and fun to use.
Check out the great selection of affordable luggage at www.AtlanticLuggage.com
In addition to the awesome giveaweay below, be sure to check out the Atlantic Luggage Sweepstakes for a chance to win a family trip for 4 to Los Angeles or Washington, D.C. – Winner's Choice! The Prize Trip includes airfare, hotel, $300 activity allowance and 4-pieces of Atlantic luggage. Awesome!
Just head over to Atlantic Luggage and enter to win!
GIVEAWAY
One lucky A Helicopter Mom reader will win their own awesome piece of Atlantic Luggage! Woot!
To enter, use the Rafflecopter form below. Giveaway open to residents of the US, 18 years of age and older. Giveaway ends on June 18, 2014 at 11:59pm EDT.
Good luck!