This post brought to you by Arcsoft. All opinions are 100% mine.
Have you ever wanted to make your own movie? Maybe a short movie of your kids or one about a family vacation? Or even your own indy movie with actors and a plot?
In the past, it's been possible but not always easy to make your own movie. Different programs and software worked well with some formats, but not others. And even once you got all of your personal content uploaded, the programs often weren't easy to customize in order to get the effects you wanted.
But now there is the ShowBiz Windows 8 app and I'm so excited about using it!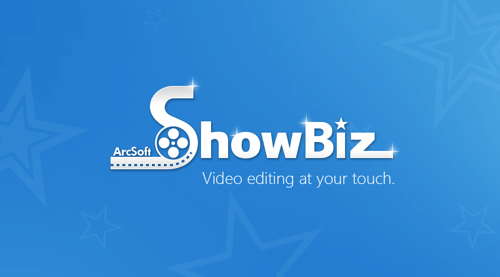 With ShowBiz, I can make my own amazing, personalized movie from photos, music clips and video easily. There are professional quality transitions and themes, as well as cool effects to make the video more interesting.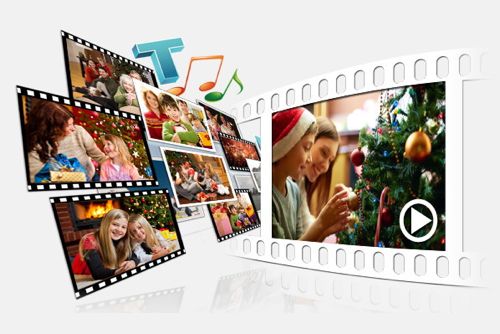 Make my own HD movies has never been this easy. There's even touch support, so I can quickly get assitance if I have a question. Movie making will be more creative, more productive and more fun with ShowBiz. I can't wait to be able to create, edit and manage all of my own movies and then share them with others.
In addition to the ease of adding my own content, the ShowBiz App also offers a huge number of contemporary and classy effects that I can add to my photos and video clips. I can add personal messages throughout my movie and even choose how it gets displayed. ShowBiz even allows me to manipulate separate audio tracks for the music and narration.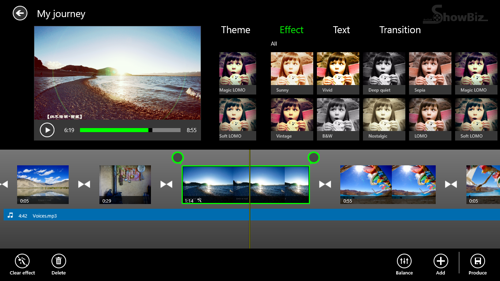 Possibly the coolest thing about the ShowBiz Windows 8 App? It's FREE!
If you've been wanting to make your own movies or just make videos with cool effects and a more professional look, ShowBiz Windows 8 app is for you. In just a few taps, you'll be creating and editing with ease.
Tell me, what will your first movie be?