This post brought to you by K12, the leader in online education. All opinions are 100% mine.
.
With our first daughter, we put her in pre-school at age 2. She was shy and we thought it would be good for her to get used to working and playing with other children a couple of mornings each week. Our second daughter started pre-school at age 3 to learn basic skills and start becoming prepared for Kindergarten.
.
But my toddler son is 3 and hasn't been able to have the same opportunity. The pre-school changed their program and dropped several classes so there was no longer room for new children who don't have siblings in the private school.
.
I read lots of books with my son and work basic reading and math skills into my daily activities with him, but I'm not a teacher. I'm not sure of the best way to teach him and keep him interested and engaged.
.
I've been talking to my husband about needing a better way to help my son prepare for Kindergarten lately and was thrilled to learn about the EmbarK¹² program. It's exactly what I've been looking for and has been wonderful in helping me work with him on the skills he'll need in school.
The EmbarK¹² is an online and in-home learning program that offers a fun, innovative approach to early learning. Specifically created for children ages 3-6, the program contains hundreds of hours of activities designed to prepare children for the skills they'll use in Kindergarten and beyond.
.
We've been using the EmbarK12 Comprehensive- Online and hands-on preschool program for your early learner for several weeks now and absolutely love it. First of all, look at all of the cool learning tools that we're using:
 .
 .
The EmbarK¹² Comprehensive program comes with 1,200 age-appropriate activities to keep children engaged and leaning with lots of interative multimedia and hands-on materials. With over 288 hours of learning activities included, we're able to use it right now as our primary preschool program and then continue to suppliment his learning with it once he eventually starts school.
 .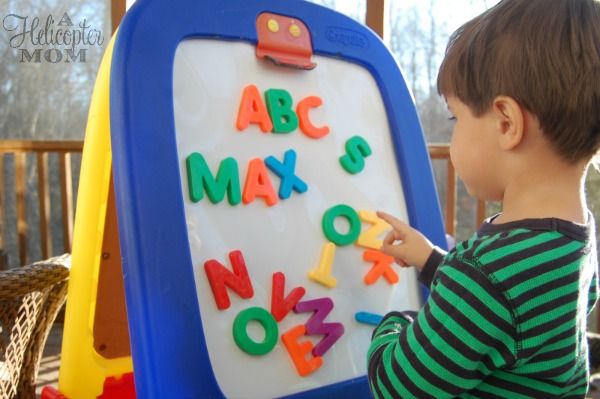 .
My son loves working with the learning materials. Most days, I'll go over a lesson with him and then let him work with the manipulatives by himself for a little while. It's so interesting to see him not only learning from the activities and lessons we do together, but to use his imagination and planning skills while he works on his own.
 .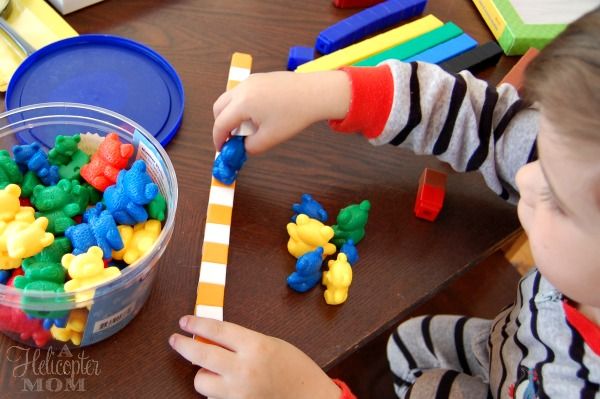 .
The K¹² Comprehensive program has over 750 hands-on activities and over 450 online activities for us to work with in 18 different thematic units. The learning subjects include math, language arts, science, social studies, art and music. 
.
While my son enjoys playing with the shapes, he's also learning to sort by size, shape and color and how the shapes fit together. The K¹² materials include an entire booklet of activities and lessons to go along with the shapes, so we've been doing a lot of fun work with these.
 .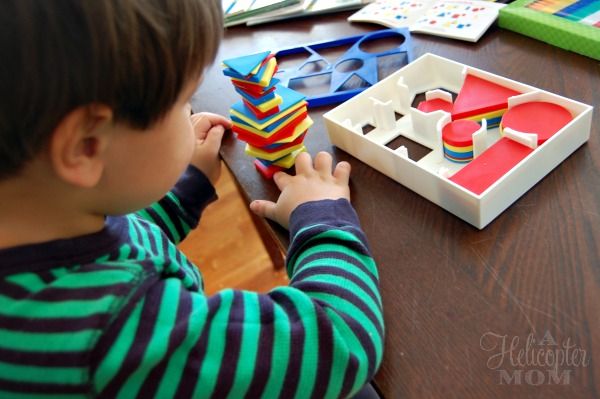 .
We're already huge book-lovers, so we were thrilled to find a huge selection of award-winning books that are included in the K¹² program.
 .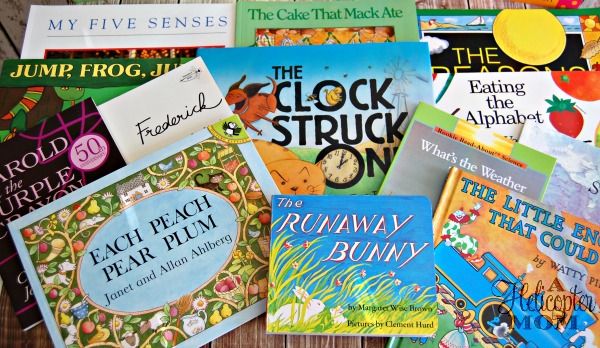 .
The books come with activities and lessons to go along with them, so after reading the book, we'll move on to a fun lesson about something like letters, colors or time.
 .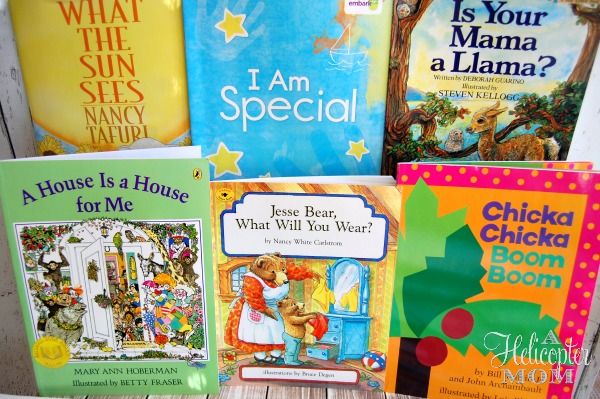 . 
The K¹² Comprehensive Leaning Program is the winner of five distinguished awards and is used in national childcare centers. The complete EmbarK¹² program that we've been using includes the hands-on materials, manipulatives, activities, books and online program and costs $286 for a 12-month subscription. The online-only version of activities and lessons is $59 for a 12-month subscription.
.
While the online version is great for children working and learning on their own, the hands-on manipulatives are what we're really excited about using together, so I would recommend the entire comprehensive program.
.
Learn more about K¹² here:
.
 .
Kindergarten readiness programs by K12. Try a sample activity today.
 .
GIVEAWAY
.
One lucky A Helicopter Mom reader will win a EmbarK¹² ONLINE program!
.
To enter, use the Rafflecopter form below. Giveaway open to residents of the US, 18 years of age and older. Giveaway ends on April 1, 2014.
.