This is a Sponsored post written by me on behalf of Glade Fall Collection. All opinions are 100% mine.
Can't you imagine the smell of Autumn? I love it. The air is getting cold and crisp, people are burning leaves across town and there's a hint of a smoky smell on the air. It's my favorite time of year and I'm so excited that it's coming.
I was given the chance to try out the Autumn Harvest candle from the Glade®Fall Collection recently.
It's got such a nice scent and really makes my house smell like Autumn. I love opening the windows now as the temperature is cooling off and this candle will add a nice, smooth smoky scent throughout the house.  It reminds me of a nice long walk through the woods on a chilly Autumn day.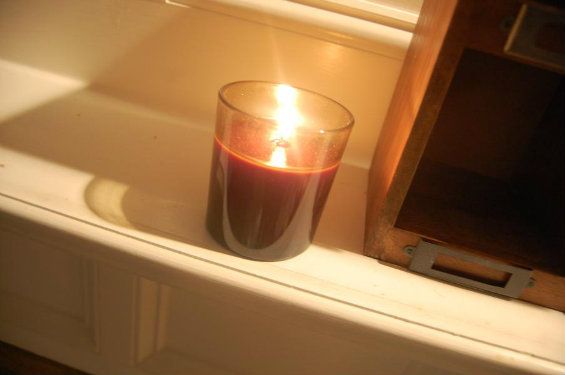 The Autumn Harvest candle is a nice plum-brown color which will go nicely with my Fall flower arrangements and decor. I love to add wreaths and small hints of brown, rust and dark orange throughout the rooms in the Fall and this color will be the perfect complement to my home decor.
The Autumn Harvest candle is an exclusive Walmart frangrance, so you won't find it anywhere wlse. Be sure to head over and check it out when you're at Walmart buying your Autumn Season decor! Glade® also has lots of wonderful other Fall scents to help you Fill Your Basket With Fall™!
Right now, you can head over to Walmart online and get a coupon for $1.50 off two Glade Fall Collection products at Walmart. Yay!